CTON's Super A-Maze-ing Year of Crazy Comics!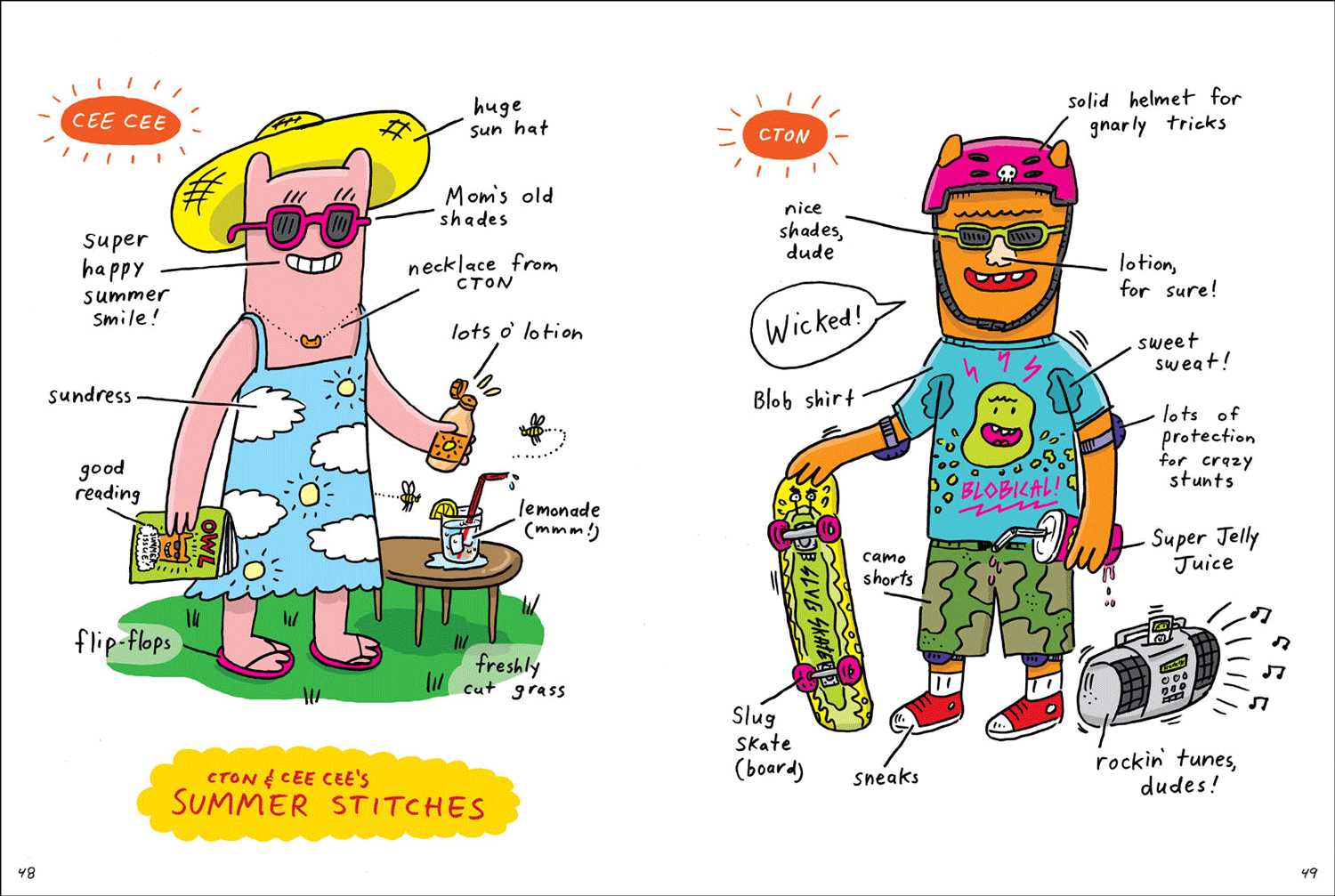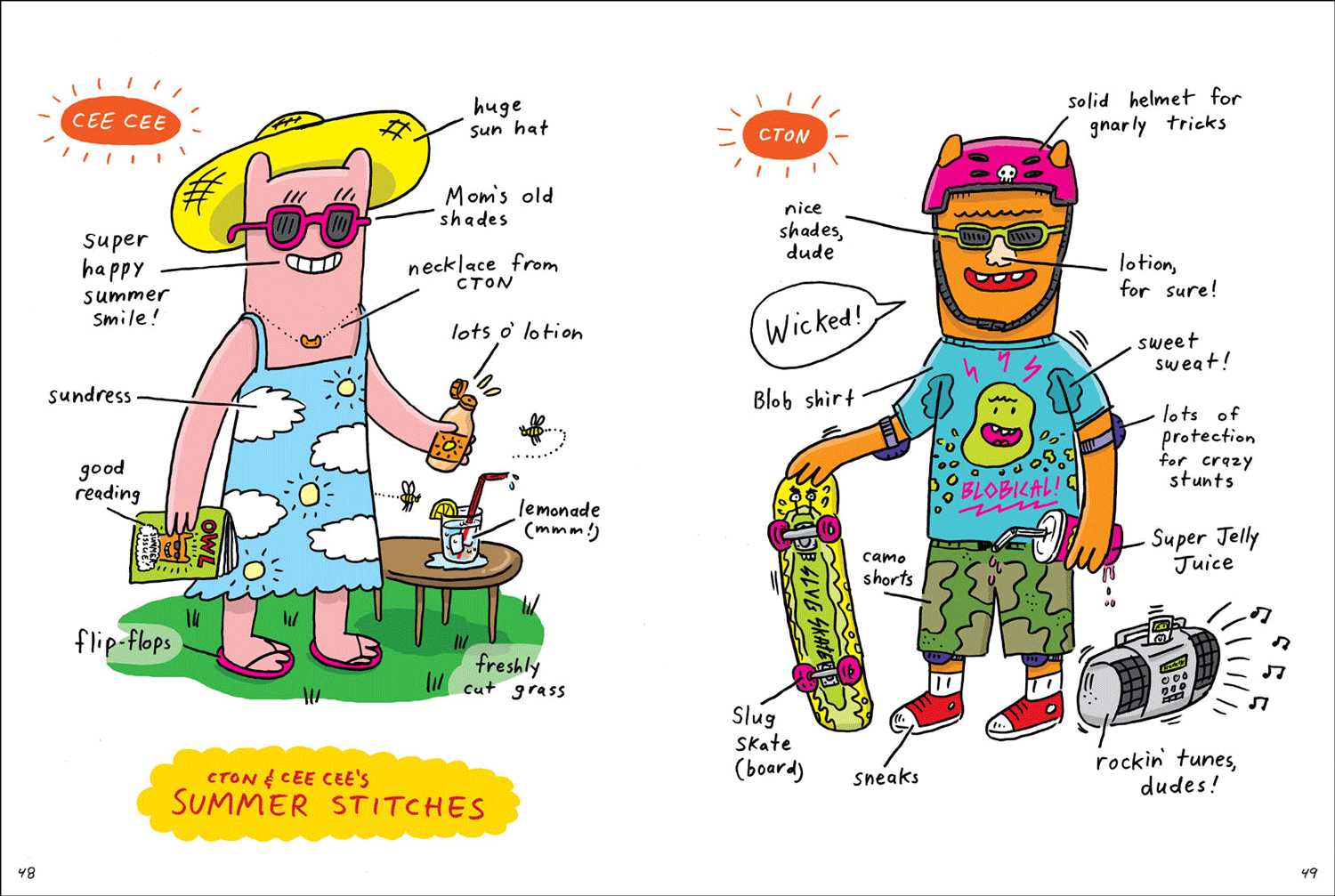 sale
CTON's Super A-Maze-ing Year of Crazy Comics!
Filled with a year's worth of games, stories, myths, comics, and more, CTON's Super A-maze-ing Year of Crazy Comics will keep young readers entertained through all four seasons. Young ones join CTON and his green pal Blob on their seasonal adventures, some wacky (installing an anti–Abominable Snowman alarm in the backyard for autumn), and some practical (planting a tree in the spring). They also explore some cold-weather myths in the winter (did you know that snowflakes come from outer space?), and take a road trip to the Jelly Mountains over summer break. Also included are puzzles, how-tos, and tips for readers on drawing their own comics ("When in doubt, add a moustache!").

Full colour, 9.125" x 12.25", 56 pgs
Softcover published by Owlkids Books (2008)
Written/Illustrated/designed by CLAYTON HANMER

• 2009 Joe Shuster Award Nomination, Comics For Kids
AVAILABLE EXCLUSIVELY HERE!